1)who am I ? I'm a 15 yearold, not at school after being at rivendell adolecent unit for a while. To be honest I dont know who I am in the fullest form because how do any of us know where the line between us and our problems is. Is it really me saying that or is it whats inside me?
2) what kind of art/ artists do you admire? I love dada art, photography, postmodernism and specific peices from vaired genres.
3) which disorder do you have? its either schitzoaffective or bipolar. (and psychosis.) / mild anxiety.
4) what do you do in your spare time? I read philosopy, I draw, I visit art gallerys. I smoke and drink coffee, I listen to jazz. I go to gigs and clubs, I watch old movies. I see good friends. I am going on a photoshoot on monday.
some pictures I did while I was in hospital.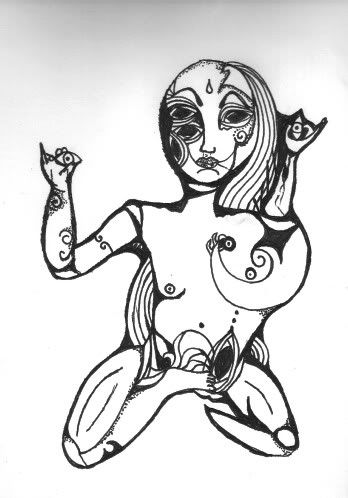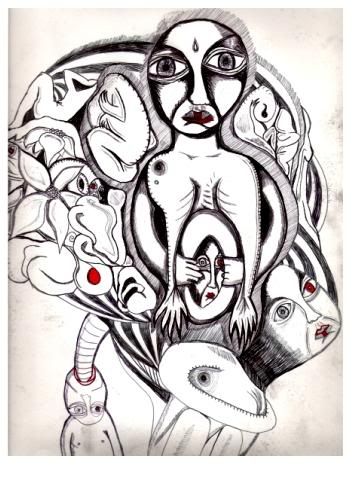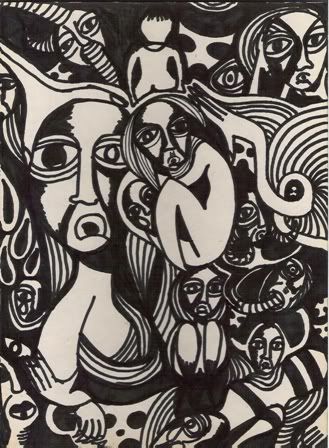 some photography.